Mental health assurance for the world's most value-driven companies.
---
---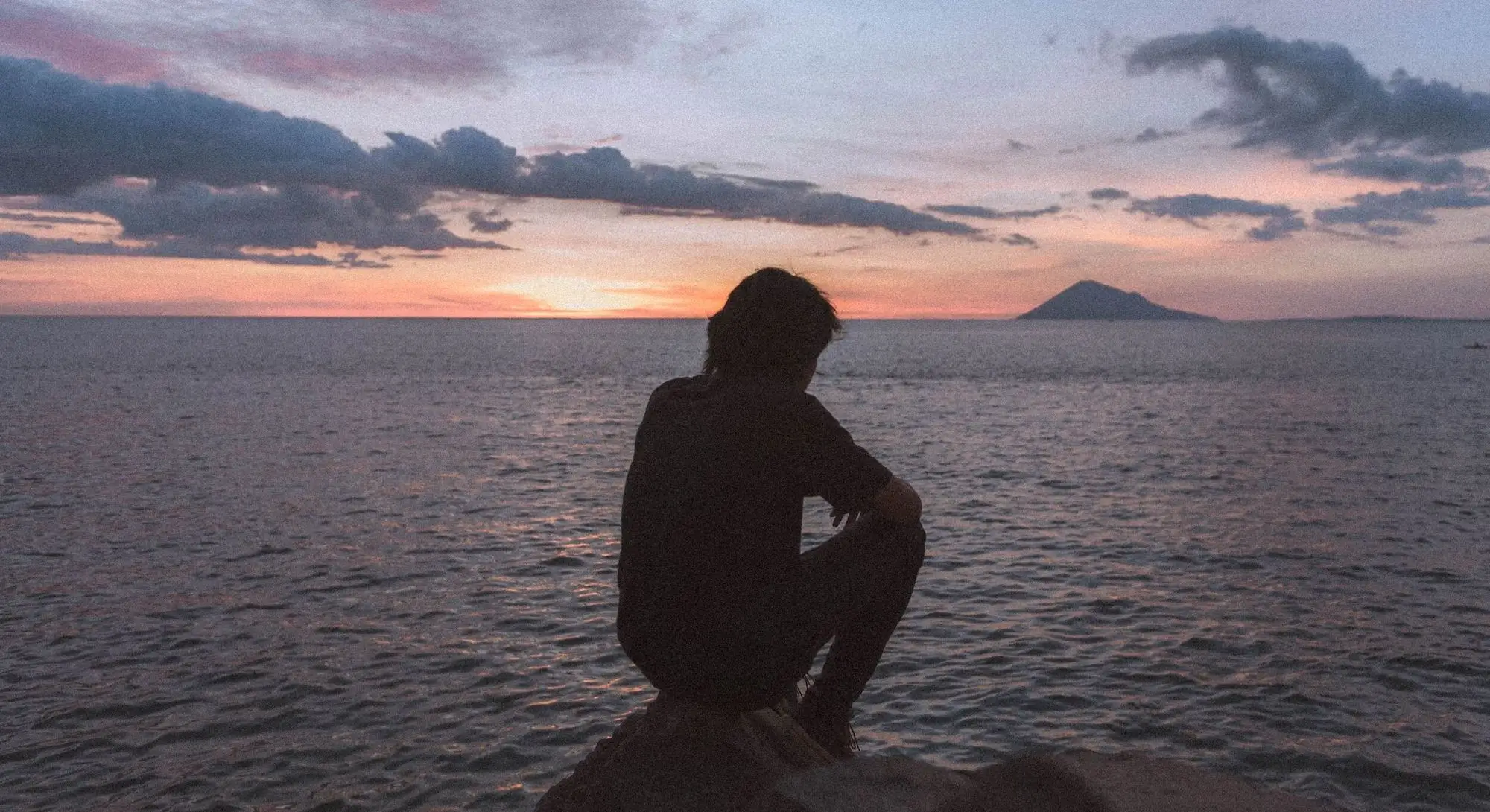 More than 50% of people in Europe experience stress, anxiety or sadness at work. Every day.
— Gallup, 2022
---
Blumen helps People & Culture teams strengthen mental wellbeing at the workplace.

Here's how.
There's no such thing as work-life balance. New ways of working have erased the boundary between personal and professional life — for better and for worse. Today, we bring our whole selves to work. While good for company culture, it also means that problems outside of work affect our ability to do our jobs properly.

With Blumen, it's easy for employers to take care of their employees and their mental health — on and off the clock.

Personal 1:1 sessions with experienced psychologists can be booked directly through our platform. Online, over the phone or in-person at our practice in central Copenhagen.
---
How to start
Blumen can be integrated into your company with a flick of the wrist. Your employees can start therapy within the next 24 hours. Request demo today to start future-proofing your business.
Areas of expertise
✓ Treating and preventing anxiety, stress, depression etc.
✓ Identifying challenges related to self-esteem, loneliness relationships
✓ Improving productivity, confidence and motivation
---
98%
of Blumen clients are happy or very happy with their therapy sessions.
97%
of Blumen clients would recommend their therapist to a colleague.
"forever grateful!"
A very to-the-point testimonial from a happy client's exit interview.
We develop and execute workshops based on common mental health challenges in the workplace.

Rooted in heavy scientific research by top tier psychology scholars, we add our own empirical observations to the workshops, gathered through years of working with companies trailblazing in the fields of leadership, organizational design and future-proofing.

Our workshops are designed to educate entire companies on how to identify, prevent and treat mental health challenges such as burnout or anxiety. By establishing a common language around mental health, employers and employees alike are able to engage more productively in conversations around vulnerable topics.
---
Sample workshops
You Are What You Habit
3 hrs
Almost 50% of the decisions and choices we make on a daily basis can be traced back to our habits. Put simply, our habits either bring us closer to our goals — or further away. Habits might just be the single most powerful tool to success.
We'll show you how to weed out undesired habits – and cultivate the ones you desire.
Turn On, Tune In, Burn Out
2 hrs
According to Gallup, 44% of the world's employees will tell you that they felt a lot of stress yesterday.
In this workshop, we will focus on detecting, preventing and dealing with burnout before it arrives. We will talk about the individual and cultural solutions to one of the most common catalysts of long-term sick leaves.
Why You're Always Lying
2 hrs
Have you ever lied to a colleague or manager about how you're actually doing? Chances are that you have – because most of us do. We fear that people won't care, understand or that it will have negative consequences for our career.
In this workshop we learn how to integrate a language and open up about mental health in the workplace.
The workplace has changed – but our brains haven't. We're Neanderthals with unlimited access to everything modern life has to offer.
Join us on a trip into the 70,000 year old human brain to explore how to navigate work life balance, habits, attention, identity and cognition in modern times.
---
Perfect for
Companies looking to quickly develop or expand an in-house mental health toolbox for urgent challenges in the workplace.
Pricing
40,000 DKK — 60,000 DKK
Custom by default
No two companies are alike. We'll work to obtain a thorough understanding of the challenges you face and tailor the workshop exactly to your needs.
---
1 in 4
employees would leave a job that didn't support personal health and wellbeing.
86%
of executives cite poor communication as the main cause for workplace failures.
Dear leader. It's time to add mental wellbeing measurements to your executive dashboards.

Emotional intelligence – EQ – is an indispensable part of today's leadership. An important aspect of EQ is engaging mindfully in vulnerable conversations about mental health. 

Blumen offers custom leadership programs tailored to your specific needs. We usually focus on EQ cornerstones such as non-violent communication, conflict resolution, education on mental health issues and psychological safety. 

Our programmes are designed to equip tomorrow's leaders with the right tools and knowledge to succeed in creating and leading a mentally healthy company.
---
Pricing structure
Varies depending on length and frequency.
Format
Typically 3-6 months on-site.
Get started
Request a call today to get the conversation started.
---
At audio hardware giant SOUNDBOKS, life moves fast. There's no way around it. The ambitions are through the roof – and so are the expectations. Every team member is expected to commit to a journey that requires their full cognitive capacity, relational capabilities, creativity, attentional resources, empathy – and so much more.

The equally hardworking People & Culture team at the Copenhagen-based company faced these challenges proactively. Listening to company-wide feedback, they realized the importance of a strong emotional support system and invested heavily in therapeutic sessions provided by the psychologists at Blumen.

We're actively working with SOUNDBOKS to establish a culture around two main communicative pillars: honesty and vulnerability. By providing not just the therapy, but also a language around it, we collectively decrease the risk of a mental health crisis.
---
Product
On-demand 1:1 therapy sessions for all employees.
Methodology
Primarily cognitive behavioural therapy, psychodynamic therapy, integrative therapy.
Duration
May 2021 — Present
---
---
"A strong mental health foundation is key for us. It reinforces our community, creativity and enables trust and curiosity between us. Blumen provides that space for our employees to open up about every aspect of life."
Hannah Costigan
Learning & Development Lead, SOUNDBOKS
---
12%
of SOUNDBOKS employees consistently make use of Blumen's therapy service.
70%
of clients cite the opportunity to start therapy immediately as very important.
95%
of clients agree that the client/therapist relationship feels balanced and aligned.
---
Team
We exclusively employ best-in-class psychologists from Denmark's top universities. To join Blumen, we require:

✓ At least 2-3 years of student experience at in-house practice

✓ Weekly supervision by leading professors at University of Copenhagen's Institute of Psychology

✓ A thorough professional, cultural and interpersonal recruitment process
---
400%
return on investment — that's the ROI of mental wellbeing in the workplace. $1 out, $4 back.
2000+
individual therapy sessions conducted with clients in 2022.
97%
of our clients are satisfied or very satisfied with the positive changes therapy brought to their lives.
---
Something extraordinary is happening in the unassuming fishing village of Lemvig. Located just off the main industrial complex you'll find Plastix – a pioneer in Green Plastics and part of the UN's highly esteemed Sustainable Development Goal Accelerator programme.

A complex problem requires a complex group of people. In the leadership team, you'll find a unique mix of cultural backgrounds and professional capacities. The common denominator between them is the tremendous pressure to succeed in their respective roles. Plastix brought in Blumen for a long-term leadership development and collaboration effort.

Over the past two years, we have worked with the greentech innovators on implementing emotional intelligence in the leadership team through individual sessions, group sessions and department-wide workshops.
---
Product
A customized programme focused on elevating the communicative and collaborative skills throughout the management team
Participants
Eight members of Plastix' upper management and C level team
Themes
Value-based leadership, cognitive bias, non-violent communication, agency, self awareness and many more
---
"Blumen is a refreshing and innovative breath of fresh air in the otherwise stale, one-size-fits-all consultancy industry."
Hans Axel Kristensen
CEO, Plastix
---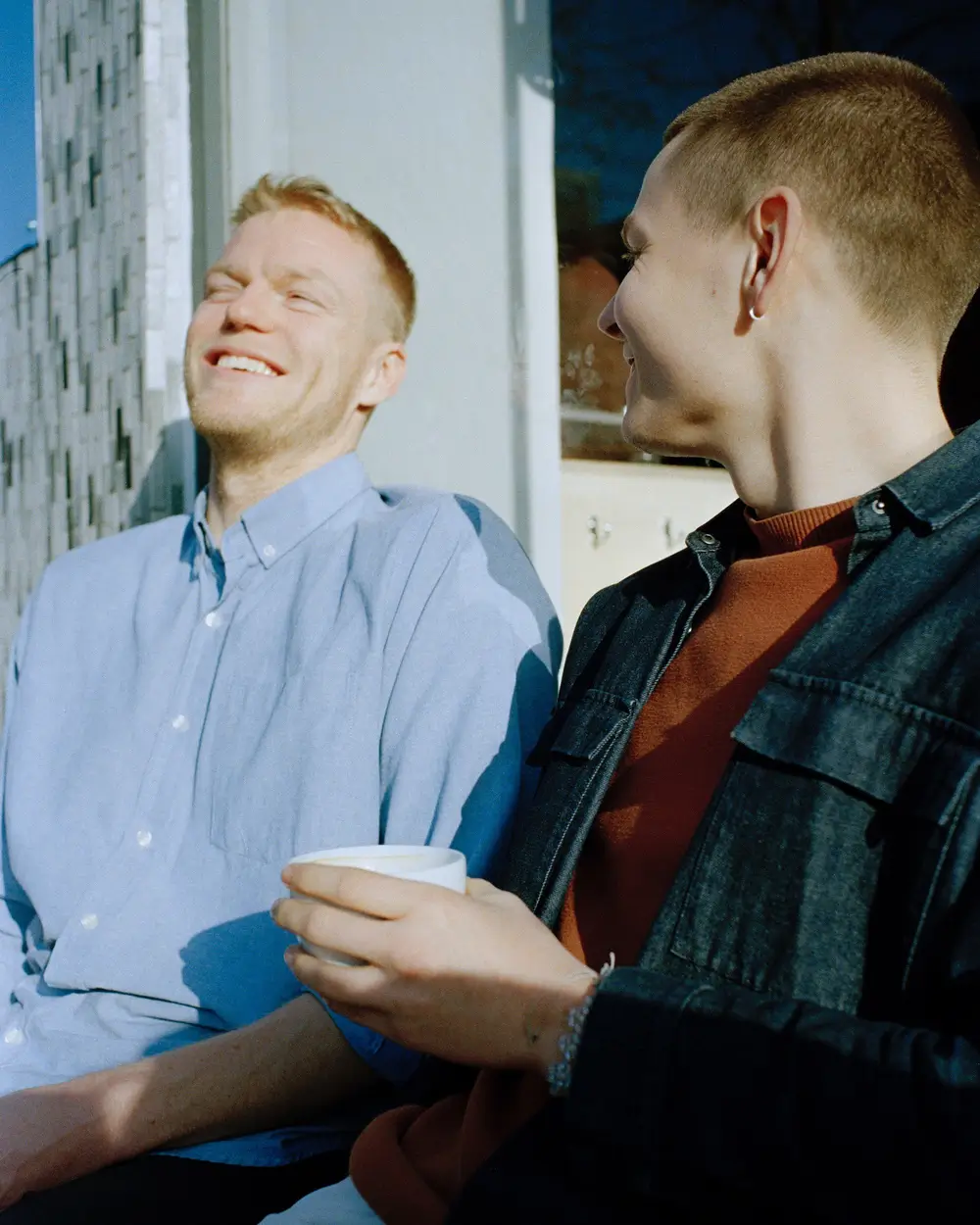 Jonas Schøsler is the cofounder and executive director at Blumen. Armed with years of therapist experience, a Psychology degree and multiple entrepreneurship journeys, he is equally insightful about client-therapist relationships and the business of making it work. LinkedIn
Oliver Herlitschek is the cofounder and design director at Blumen. His professional background includes ten years in the global design and fashion arena, gaining an in-depth understanding of brand values from the likes of Coca-Cola, Pfizer, Maersk, Nordea and Microsoft. LinkedIn
We work with a team of dedicated psychologists, sales reps and project managers. Reach out today.
---
For employees
For employers
✓ Free, on-demand therapy
✓ A space for what really matters
✓ Increased quality of life
✓ Better talent acquisition and retention
✓ Increased productivity and performance
✓ Decreased unexpected sick leaves
---
The digital marketing industry is cut-throat. CACs, KPIs and CTRs constantly require you to perform better than you did yesterday.

At Kolding-based performance marketing agency ASENTO, they live for the thrill of running high-impact ad campaigns and the push to improve them on a daily basis.

After gaining an understanding of the agency's challenges, we developed a workshop focused on stress. Particularly identifying the triggers that undeniably show up during those particularly stressful periods of hard work. We developed and exchanged coping strategies as well as discovered useful habits for maintaining a healthy work-life balance.
---
Themes
Predicting and identifying stress, making and keeping healthy habits
Product
On-demand 1:1 therapy sessions and off-the-shelf workshops
Duration
February 2022 — Present
---
"We were looking for a proactive approach to combat stress at ASENTO. Blumen provides a stellar service to especially our younger employees, helping them safely through the first couple of formative years at the start of their careers."
Marcus Møberg
CEO, ASENTO
---
97%
of clients would recommend their psychologist to a friend or colleague.
91%
of clients feel sufficiently challenged by their psychologist.
95%
of clients agree that the client/therapist relationship feels balanced and aligned.
Ready to bring mental health into your company?